Russ Lloyd is the Founder and President of Innovative Resource Management. For 23+ years, he has led with passion a team of dedicated professionals serving the chemical industry. Russ knew from the start that his desire was to provide an array of services that would yield conservation of our earth's precious resources, which has surely been accomplished. By providing a sustainable workplace and supporting many mission projects, Russ is changing the lives that surround him and thereby furthering the Kingdom of God.
RUSTY LLOYD
Vice President & General Counsel
Rusty Lloyd has provided well over a decade of dedicated service to IRM and currently serves as Vice President & General Counsel. Rusty strives to instill the importance of building strategic partnerships both domestically and internationally. Some of those partnerships have turned into true friendships and through those relationships, Rusty has been able to help various industries fully develop a beneficial reuse platform for their residual products. He hopes his efforts to build a relationship based approach will help to transform the way business is transacted on personal and global level in the marketplace. Prior to his time with IRM, Rusty spent a brief stint in the legal field working for the Judicial Department. Rusty graduated from The University of South Carolina with a BS centered on Management and Marketing along with a minor in Political Science. Rusty then obtained his Juris Doctor, Cum Laude, degree from the Charleston School of Law and is currently a licensed attorney in the State of South Carolina. His wife, Manning, is a local dentist and his two sons, Mills (7) and McCants (4), have played an integral role in his success to date. In his spare time, he enjoys coaching youth sports, golfing, traveling and attending Gamecock sporting events. - Always Growing in All Ways!!

JESSE WATSON
Vice President of Business Development
Jesse is the Vice President of Business Development. He is passionate about helping those around him succeed. Jesse finds satisfaction in helping companies by creating and identifying productive solutions for their process residuals. A native Michigander, he enjoys Spartan football/basketball. Prior to working with IRM, Jesse worked with a church in Summerville, helping youth and leading music. Jesse loves music, movies and travel. Jesse is a family man and enjoys spending time with his wife and 5 children.
Krystal Baghdady
Chief Financial Officer
Krystal is Chief Financial Officer for Innovative Resource Management. She is multilingual, having grown up in Egypt and spending her childhood summers in provincial France. She obtained her degree from the University of London and has over a decade of experience in all aspects of the accounting and financial field. Although her family is spread across the globe, she is quite at home in Summerville, SC; and has come to find a nearby family at IRM. She is resourceful and always looking for progression. She enjoys spending her time off with her husband Jayme and their two cats.
TROY CHARPIA
Director of Product Placement
Troy is the Director of Product Placement for Innovative Resource Management. Over the past 15 years, he has worked with a number of different industries to help IRM diversify its market portfolio. Born and raised in Summerville, SC, Troy has spent much of his life giving back to the community through various coaching and mentoring programs. In his spare time, Troy enjoys attending sporting events at Clemson University…Go Tigers!
KAREN LLOYD
Director of Accounts Receivable
Karen is the wife of the Founder and CEO and has been instrumental in supporting all initiatives for the sustainability and profitability since day one. Karen has amassed 33 years of service in various facets of the environmental industry to include safety instruction, laboratory equipment sales manager, senior administrative officer, as well as, her current position of Director of Accounts Receivable. Over the years Karen has dedicated herself to community activism, faith mission projects and childhood education. She is an avid sports fanatic. Go Gamecocks!!!
SEAN FLANAGAN
Technical Business Development
Sean Flanagan is an applications chemist who works with manufacturers to develop new markets for both products and byproducts in order to increase their value. Sean believes in the importance of taking this value added approach to utilizing byproducts due to the positive effect it has on both the environment and the manufacturer's bottom line. Sean holds a BS in Chemistry and Physics from the College of Charleston.
MADISON BRAMLETT
Strategic Sourcing and Supply Chain Manager
Madison Bramlett is a Strategic Sourcing and Supply Chain Manager at Innovative Resource Management. Madison takes pride in making sure that all of our customer's needs are met by finding creative avenues to help them move products. His knowledge of each deal assists the salesmen in exceeding their customer's expectations. He is passionate about this business and it shows in his work. He is a graduate of the University of South Carolina, and comes to IRM bringing a background of operations management in the agricultural chemical business. In his spare time, he enjoys spending time with family, fishing, and playing golf.
MIKE NORTON



S

upply

c

hain

m

anager
Mike Norton is a Supply Chain Manager who works with Innovative's Product Placement Department providing solutions and selling difficult to place products. He gets great satisfaction in solving problems and believes that old Zig Ziglar adage that "you can get everything in life you want, if you just help enough other people get what they want." For his twelve years with Innovative, he has been helping manufacturing companies find reuse options for residuals, secondary streams, and surplus chemicals. He has 25 years of industry experience with a strong background in engineering, starting in the military as a nuclear operator and in the shipyards. He is a dedicated family man and is actively involved in serving his church and community.
GILLIS MCALLISTER
Business Development
Gillis McAllister joined the IRM team after his retirement from MeadWestvaco's Specialty Chemicals Division in North Charleston.  His 41 year career included research & product development, domestic and international sales & marketing, and raw materials procurement.  He was also in charge of finding value-added disposition for MWV co-products and bio-fractions and enjoys leveraging his experience to help others improve both economics and the environment through beneficial reuse.  He is active in community and church work, and he and his wife, Martha, enjoy travel and spending time with family. Gillis recently finished his tenure as the president of his local Rotary chapter.  He is also a staple in the Meals and Wheels of Summerville.
KENNY SHIDER SR.
Product Acquisition Manager
Sr. - Born: August 5, 1962 - Married/Children. As Product Acquisition Manager for IRM, Kenny Shider has 25 years' experience in the environmental services, waste disposal and remediation. Kenny's focus is accelerating new product commercialization through strategic collaboration within businesses and customers. After joining Innovative Resource Management in August 2008 as Salesman Representative, Kenny has embraced the opportunities to explore into a market of a variety of chemicals to be used in different industries and in applied analytical, pharmaceutical, life science and bioanalytical research and uses. His expertise in consumer research requires a unique blend of expertise in offering statistics, analyzing market trends, identifying opportunities that contributes a major impact, provide valuable, measurable results to the company's bottom line. I believe that my experience in marketing, product/project management and skill set will be an excellent match for your company.
PAUL LYDAY
Product Acquisition Manager
Paul Lyday has been with Innovative Resource Management for 3 years as a Product Acquisition Manager. Paul graduated from Presbyterian College with a BS in Business Administration. Paul comes to IRM bringing a background of operations management and business to business sales within the rental car and human resources industries. He was born in Charleston, SC and returned back to the area in 2012 with his wife and daughter living in Summerville, SC. Paul loves to hunt, fish, and enjoy the beach with his wife and daughter. His daughter is very active, and Paul enjoys getting to watch her soccer games, basketball games, cheer, dance, and ballet recitals!
STEPHEN CORBETT
Product Acquisition Manager
Stephen joined the Innovative' s team in 2018 as a Product Acquisition Manager. He leverages nearly 8 years of sales experience to provide superior service for his clients. Outside of the office, you'll find Stephen cheering on the Gamecocks and spending time with his wife Kelsey, daughter Parker and 95-pound lap dog Boomer.
Jason Miller
Product Acquisition Manager
Jason Miller is a Product Acquisition Manager. He graduated from Charleston Southern University with a BS in Criminal Justice and Political Science, where he was also a three-time All-Conference selection as an infielder on the baseball team. Born and raised in Charleston, South Carolina, he brings a great attitude and a willingness to work hard every day. Jason also enjoys working out, college football, and spending time with his family.
William D. Lloyd
Product Acquisition Manager
William Lloyd is a Product Acquisition Manager. He recently finished college at the University of South Carolina but is no stranger to this business. He has been a part of the company all his life and it shows! Will is forging business relationships in efforts to sustain both his partners and the environment. He thrives on the challenge to make his family proud and works hard to provide the excellent customer service his customers deserve. Will is a former collegiate baseball player and really excels in the team environment. He is utilizing his teamwork skills to be a vital member of the family here at Innovative Resource Management.
GINA CAPPS
Director

o

f

Logistics

and

Partner Experience
Gina brings over 30 years of experience working in the shipping industry and works for Innovative Logistics, LLC. She works closely with sales and other members of the Logistics team to bring the highest quality service. She is DOT, IATA, and IMDG Hazardous certified. Gina brings her high energy to the team and enjoys working in a challenging environment. In her spare time, she enjoys spending time with her daughters and grandchildren, and her beloved pet pig, Jimmy Dean.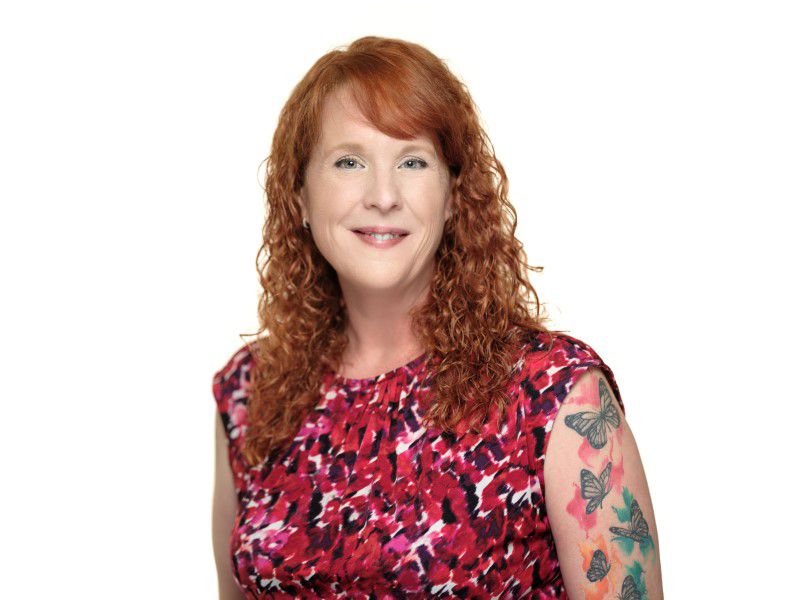 Teresa Jarvis
Logistics Support
Teresa brings a fresh perspective to our Logistics Support team at Innovative Logistics, LLC. Her unwavering commitment to delivering top-tier service to our diverse clientele is an asset to the organization. In close collaboration with our sales team and fellow Logistics experts, she excels in the fast-paced and challenging transportation sector.
Beyond her professional endeavors, Teresa is a devoted individual. When not at work, she dedicates her time to her children, family, and friends. Teresa holds two Associate of Applied Science (AAS) degrees and boasts an impressive professional background. She embarked on her career journey with a role at NASA Langley Research Center while simultaneously pursuing her education. Subsequently, she spent seven years in the legal department of a hospital. It was through these experiences that she began working with mentally and physically impaired clients, a role she finds deeply rewarding.